Europe's leading event exclusively dedicated to electric and hybrid marine charging and propulsion systems, technologies and components opens tomorrow – and it's even bigger and better than before!
Electric & Hybrid Marine Expo Europe's free-to-attend exhibition will feature more than 200 international suppliers, while a full three-day conference program (rates apply) will see 100+ expert speakers share their latest insights – all under one roof for maximum convenience. 
Taking place at Amsterdam RAI in the Netherlands, June 21, 22, 23, the seventh annual Electric & Hybrid Marine Expo is the biggest yet, with 200+ exhibitors from more than 20 countries. If you haven't already done so, register now to secure your free exhibition entry pass.
With world-leading R&D experts and engineers from major players such as Fincantieri SI, Kawasaki Heavy Industries, Corvus Energy, Wärtsilä and Rolls-Royce all rubbing shoulders with leading suppliers such as ABB, Saft, Torqeedo and Toshiba Electronics, the show is the networking event of the year.
The show also features an area for autonomous ship technology. Autonomous Ship Expo has its own conference program, where ship designers, classification societies, fleet owners, naval architects, research organizations and equipment suppliers will discuss the developments needed to make autonomous operation a reality, further improving efficiency.
Exhibitor news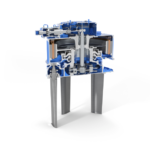 This year's Electric & Hybrid Marine Expo Europe will provide visitors with a host of product launches and engineering innovations, all under one roof. For example, Voith will present its new electric Voith Schneider Propeller (eVSP), which features a permanent-magnet synchronous motor integrated in the propeller. The complete omission of gears reduces noise to a minimum and frees up critical space on the ship. The company will also present its remote-controlled Voith Schneider Propeller (rcVSP) at the Expo, ideal for remote-controlled tugs, which can significantly reduce crew costs for shipping companies.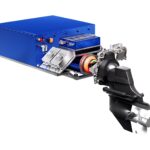 EPTechnologies will share how it has developed a complete drop-in unit for shipyards, after seeing an opportunity to enhance efficiency, especially when it's hard to find electricians and other specialists in the field. All components are pre-wired in 1-3 frames and the drop-in includes batteries, charger, DC/DC, junction box, the controller and cooling. The frames can be custom made in order to fit different needs and boats in series production. Pre-wired for easy installation, the unit offers a true plug and play solution, with systems available from 40-400kW.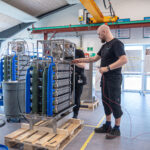 Ballard will proudly display its marine fuel cell module, FCwave, which was recently granted the first Type Approval by international classification body DNV. The DNV Type Approval is a long-awaited breakthrough in commercializing fuel cell modules for vessels, offering a deployment-ready solution helping ship owners and operators reduce development time and costs as the marine industry makes the switch to zero-emission operations. One of the first customer applications for the newly classified FCwave is Norwegian ferry operator Norled A/S, which will introduce the world's first liquid hydrogen-powered ferry into passenger service later in 2022. As a plug-and-play 200kW module, FCwave offers a straight replacement for conventional internal combustion engines.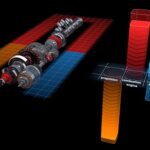 Increasingly complex electric and hybrid drive systems demand sophisticated solutions, such as the tailor-made coupling, damper and shaft components that will be shown by Geislinger. Its GESILCO composite product line offers a wide variety of misalignment couplings for use in series or parallel hybrid applications. Geislinger will also highlight its SILENCO coupling, which offers outstanding performance as an acoustic coupling. This specially designed product, offering optimal acoustic attenuation, is part of many silent propulsion systems.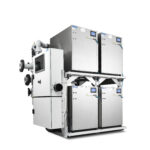 MAR-IX will be in Amsterdam to present its advanced cooling and heating systems for accommodations and onboard systems, as well as a leading range of cooling solutions for batteries, frequency drives and electric engines, developed and built entirely in-house in the Netherlands. From inverter chillers, marine heat pumps and battery thermal management systems to the cooling of shore power converters, frequency drives and electric engines, the company offers a full suite of solutions. At this year's show, it will showcase an example from the superyacht sector, where its unique HYPER TP (Hyper Thermal Process) is providing up to 80% energy savings on the hotel load by integrating various onboard thermal energy sources and consumers.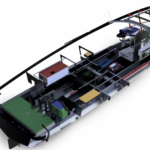 This year's show once again includes a boat display area, which will feature the first-ever public display of the world's first hydrogen fuel-cell-powered water taxi, due to enter service in Rotterdam soon. "I can confirm that the water taxi will be displayed at the expo, and that it is the first hydrogen-electric ship in Rotterdam," said Joost Wendling, marketing and communication manager at Zepp Solutions, which is supplying the fuel cell system for the vessel, as part of the SWIM consortium responsible for its development. "It's a unique vessel, being the first and so far only hydrogen-powered ship to be operational in the Port of Rotterdam," continued Wendling.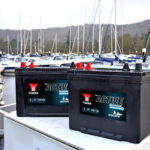 GS Yuasa, one of the world's largest battery manufacturers, will showcase its YBX Active Marine Dual EFB batteries, developed to meet the demands of starting and auxiliary power requirements, providing greater endurance, more available cycles and faster charging. It will also display its lithium-ion LIM50EN batteries, which have been installed as the only power source in Japan's first fully battery-powered, zero-emission passenger ship, e-Oshima. The high-capacity lithium-ion batteries (approximately 600kWh) provide motive power and supply power for communications, navigation, radio equipment and air-conditioning.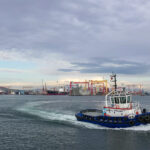 Visitors to Amsterdam will also be able to learn more about Navtek Naval Technologies' Zeetug30 – a zero-emission, rechargeable, fully electric battery-powered tugboat that has completed more than a year of proven operation runtime in Tuzla Bay, Istanbul, one of the busiest ports in Europe. The tugboat had successfully accomplished 1,532 operations by the end of 2021 with 1,930 hours of runtime.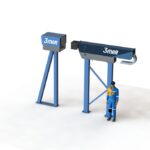 3mar Ltd will display the latest addition to its portfolio of novel shore connection and auto-mooring solutions. The Finnish company's existing products, Nector 4000 and Nector 2000, are particularly suitable for bigger road ferries and can deliver charging power up to 10MW. Following the growing demand to electrify city ferries and smaller road ferries, the company will display Nector 1000 – a more compact unit capable of delivering from a few hundred kilowatts to a megawatt and above, which can be installed either on the vessel (no radio link required) or shoreside.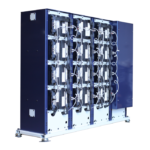 Echandia will launch a new air-cooled LTO module (battery system) during Electric & Hybrid Marine Expo Europe (existing system pictured). The air-cooled e-module is characterized by extreme high-power capability and 10C continuous power throughput, all while maintaining leading safety and lifetime expectancy. The upcoming e-module can be configured with a new 26Ah cell or the 20Ah high-power cell, giving a specific energy density of 13kg/kWh in the 26Ah version.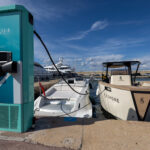 Offering the first fully marinized network of fast chargers for electric boats, Aqua SuperPower will demonstrate its powerful Aqua 150kW IP65-rated rapid charger, enabling leisure and commercial electric boats to rapidly recharge and extend their autonomy. Led by the University of Plymouth with Plymouth city council, Princess Yachts Limited and Aqua SuperPower as technology partner, Plymouth's Marine e-Charging Living Lab (MeLL) is set to host the UK's first charging network for electric maritime vessels.
Read all the latest exhibitor news here.
Conference program
A full three-day conference program (rates apply) is designed to bring together hundreds of delegates to listen to more than 100 expert maritime engineering and academic speakers from organizations including Kongsberg Maritime, DNV, GE Power Conversion and Siemens Energy. Presentation highlights include Beluga 24 – the world's fastest emission-free passenger ferry from Green City Ferries AB's founder and chairman, Hans Thornell; ELECTRA – making long-range, fast, electric ferries possible with hydrofoils, from Jeremy Osborne, CTO and co-founder of Boundary Layer Technologies; and Going big: electrifying larger vessels, from ABB Marine & Ports' Palemia Field. Click here to see the full conference program.
Don't miss the networking opportunity of the year. Register for your free exhibition entry pass today by clicking here.