Technology group Wärtsilä has selected Corvus to supply the battery systems for what is stated to be the world's largest 100% electric lightweight ro-pax ferry. More than 40MWh of energy storage will be available, making it the largest battery system ever installed on a vessel.
The 130m ferry will be built by the Incat shipyard in Tasmania for Buquebus and have capacity for 2,100 passengers and crew and 225 cars. Corvus's latest Dolphin NextGen lightweight batteries will be installed – based on the architecture of the Corvus Blue Whale ESS – enabling the vessel to carry out the longest zero-emission journeys, at the highest speeds. The ferry will be recharged using high-capacity chargers.
The Dolphin NextGen ESS is said to benefit from a low weight and volumetric density, and robustness.
"This groundbreaking project marks a turning point in the maritime industry's effort to transition toward greener means of transportation," said Halvard Hauso, commercial director Europe, Corvus Energy.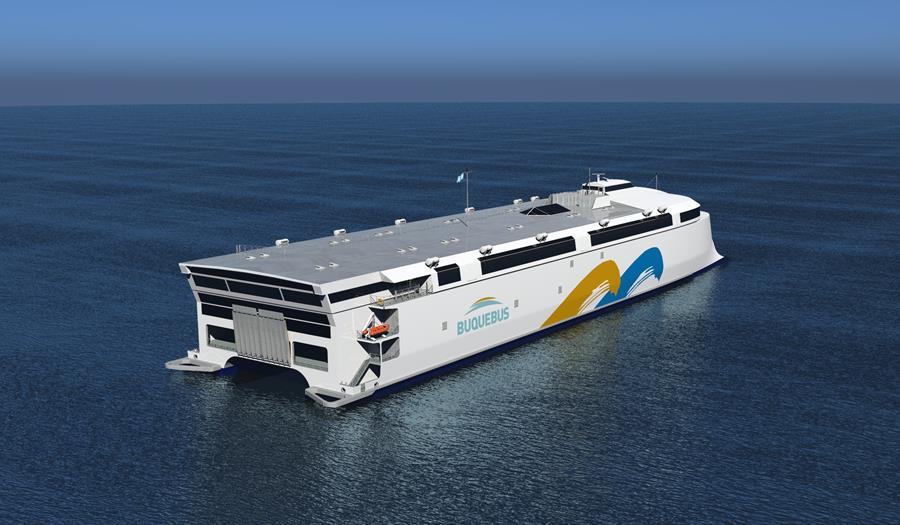 "Combining cutting-edge technology, environmental consciousness and innovative design, it redefines the future of ferry operations worldwide and paves the way for other large, zero-emission vessels."
The battery systems are scheduled for delivery at the end of 2024, with the ferry due to start operations in 2025 on a route between Argentina and Uruguay.