Hydrogen Technology Expo Europe, the world's largest hydrogen trade fair, has announced a new long-term partnership with Hamburg Messe + Congress (HMC) and a move to Hamburg from 2024. The annual event, which currently takes place in Bremen, Germany, already attracts more than 500 international exhibitors showcasing the latest innovations in the hydrogen industry and thousands of attendees from around the world.
The partnership with HMC is expected to further extend Hydrogen Technology Expo's rapid growth rate in 2024 and beyond, cementing its place as the world's largest international platform to see the latest innovations for the entire hydrogen value chain.
"Hydrogen Technology Expo is thrilled to partner with Hamburg Messe + Congress for our 2024 event," said CEO Mike Robinson. "Hamburg is internationally recognized as a leader in the renewable energy sector and hosts many important hydrogen projects. Hamburg Messe + Congress's expertise and world-class facilities will help us to deliver an even more impactful event for our exhibitors and allow us to attract even more international visitors."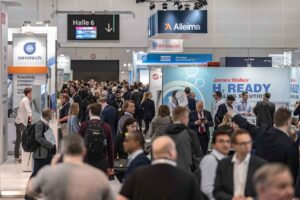 Hydrogen Technology Expo Europe has become the premier event for the global hydrogen industry, providing a platform for businesses and organizations to showcase their latest products, services and research in this exciting and rapidly evolving field.
"The new partnership with HMC is a great opportunity for Hydrogen Technology Expo," said event director Charlie Brandon. "It will allow us to further extend our expertise in the hydrogen sector and bring the international industry together to explore even more technologies and new solutions that will advance the industry."
Hamburg is already internationally recognized as a world-leading hub for renewable energy and low-carbon hydrogen, as well as a pioneer within sustainable mobility – especially among the shipping and aerospace industries. HMC, organizer of WindEnergy Hamburg (the world's leading wind industry event) and SMM (the leading international maritime trade fair), is excited about the new partnership with Hydrogen Technology Expo Europe – Hamburg's third global flagship fair.
"We are proud to establish the world's largest networking platform for the hydrogen sector at the exhibition hub of Hamburg together with our partner, Trans-Global Events, from 2024," emphasized Bernd Aufderheide, president and CEO of HMC. "For us and the hydrogen metropolis of Hamburg, this cooperation partnership is a milestone achievement that will drive new H2 technologies and processes as we face the energy challenges of the future. The city's projects and infrastructure, combined with our centrally located, state-of-the-art exhibition campus, provide an ideal environment for this leading global trade fair to take place regularly and grow further."
The topics addressed by H2 Expo & Conference, HMC's own networking event for the international hydrogen community, will be integrated into Hydrogen Technology Expo Europe, enhancing its portfolio. With the two events about to merge, HMC will forgo holding the H2Expo & Conference originally planned for June 2023.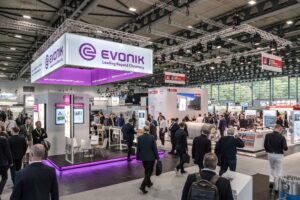 Hydrogen Technology Expo Europe 2024 will attract industry leaders, policymakers and researchers from around the world, and will provide a unique opportunity to explore the latest trends and innovations in the hydrogen industry and network with like-minded professionals.
"We look forward to welcoming exhibitors and visitors to our 2024 event in Hamburg," added Brandon. "Together with Hamburg Messe + Congress, we are committed to delivering an exceptional event that will drive progress and innovation in the hydrogen industry."
Hydrogen Technology Expo will continue to be held in conjunction with Carbon Capture Technology Expo, which is the leading event for CCUS and carbon reduction technology. The partnership aims to address the pressing need for carbon removal solutions and to promote blue hydrogen production.
With this collaboration, the two expos will provide a unique opportunity for industry professionals, researchers, policymakers and stakeholders to explore a wide range of cutting-edge technologies and strategies. Attendees will gain insights into advances in CCUS, carbon reduction and blue hydrogen, all of which will play crucial roles in achieving future net-zero and carbon reduction targets.
The dates for the 2024 Hydrogen Technology Expo Europe have been set for October 22-24 and the show is due to return to Hamburg's exhibition campus annually thereafter.
For more information on Hydrogen Technology Expo Europe 2024 and the partnership with Hamburg Messe, visit the event website: www.hydrogen-worldexpo.com