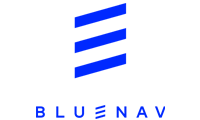 BlueNav offers a new navigation experience combining sensory pleasure with the modernity of connected propulsion. As an actor in onboard marine technologies, BlueNav found its inspiration at the core of navigators' concerns, giving rise to this ambitious project: tackling the challenge of sustainable mobility at sea.
Its essential purpose is to support sustainable navigation, enabling individuals for bliss and closeness to nature.
As the energy transition accelerates in the automotive world, the commitment to sustainability in the marine industry is just setting sail.
Recognizing the batteries challenge for immediate widespread adoption of electric mobility, BlueNav is focused on bringing today's mobility to life by developing alternative solutions with hybrid propulsion. Designed for leisure boaters and professional vessels, BlueNav engines allow any type of boat to be converted into electric hybrid.
BlueSpin, a hubless drive technology
BlueNav has developed an innovative hubless drive propulsion system specifically tailored for the yachting sector.
BlueSpin has been designed to bridge the gap between the world of traditional combustion engines and electric power.
The technology is a retractable, rotating, compact and lightweight electric motor that can be installed in both new and existing boats.
An integrated HMI solution for a smart navigation
BlueSpins come equipped with an intelligent eco-piloting interface that guides users in their maritime journey. The Human-Machine Interface (HMI) analyzes real-time data such as current, position, and speed, offering the pilot insights on energy consumption and tips for performance optimization.
To BlueNav, connected boats will become part of the boating experience giving rise to the concept of "smart boat". BlueNav is already working in this direction and is developing new navigation services that will soon be released through their HMI, such as autopilot or virtual anchor.