Taking place at the Amsterdam RAI in the Netherlands, June 20, 21, 22, 2023, Electric & Hybrid Marine Expo Europe once again features a world-leading conference (rates apply), with 100+ expert speakers from organizations including Bureau Veritas, Port of Dover, DNV, GE Power Conversion, Kongsberg Maritime, Rolls-Royce and Volvo Penta Marine. Read on to discover some of Electric & Hybrid Marine Technology International's selected highlights – and keep an eye out for some follow-up speaker interviews over the coming weeks.
Clean shipping strategy port of Amsterdam – Jan Egbertsen, manager innovation, Port of Amsterdam
Where better to start than with an update from Electric & Hybrid Marine Expo's host port partner: Don't miss this essential briefing from the Amsterdam Port Authority, which will provide an overview of its strategy concerning the development of clean shipping in the Port of Amsterdam. It will make clear the role of a pro-active port authority, which clean fuels are best for maritime use, how to implement onshore power supply, and the role of smart shipping. The presentation will not only provide insights into strategy but also cover relevant concrete actions and pilot case studies.
Megawatt charging of ships – connections beyond the hull – Peter Rampen, principal research engineer, Damen Shipyards
We also recommend checking out the views of a major shipbuilder: Damen already has experience with developing and realizing charging systems for fully electric vessels, with shore-side charging solutions developed for each specific ship type. For the next step in the electrification of shipping, it believes 'charging as a service' has to be available in locations where these ships are operating. This will require standardized charging solutions for interoperability. Could the (megawatt) charging standards for automotive applications offer a promising basis for such a maritime charging standard? However, it is often the case that currently, the local power grid is not always sufficient to supply the required megawatt-scale peak powers. Damen has a solution, called Energy Hubs – consisting of shoreside microgrids with local storage, optional local power generation and a reduced power grid connection, including communications. Experiences with such microgrids and a concept for floating energy hubs will all be discussed as part of the presentation.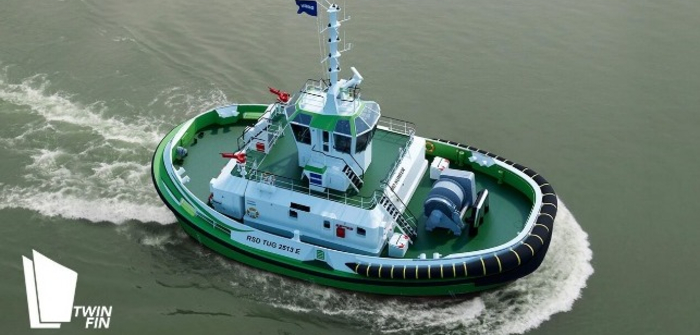 Human facing risks on pathway of waterborne transport electrification – Marek Narewski, technical specialist, Polish Register of Shipping
It's easy to get carried away with the possibilities of new technology. However, class societies have a critical role in assuring overall ship safety, considering all relevant risk factors to supervise design, construction and maintenance. Hence we recommend listening to this presentation, which will underline how the current trends to decarbonize shipping, novel electrical and hybrid propulsion systems, automation and the corresponding increase in systems complexity, creates demand to assure that the ship itself, its equipment and operation will not lead to any unwanted scenario. The speaker will show how recently published data by EMSA presents some unwanted trends needing analysis to minimize the already known ship-related risks with power generation, propulsion and navigation that are also present when we introduce alternative technical solutions for multimodal waterborne transport safety.
Impact of decarbonization measure on ships' power quality – Dave Gorshkov, electrical power and propulsion subject matter expert – Maritime Systems – QinetiQ
Another note of caution will be sounded by QinetiQ, a leading maritime consultancy. Its presentation will look at the energy efficiency steps ship operators are taking toward a greener future for the shipping industry, including cruise and ferries, grey ships, commercial vessels and ports, and how these are now impacting ships' PQ and THD levels. It will identify some of the concerns that operators need to be aware of when implementing decarbonization and energy reduction solutions using VFDs, LEDs, etc, and how they may negatively impact class rules for limits of total harmonic distortion (THD) and associated damage to the ships electrical systems.
E-ferry Ellen Operational Review – battery status and operational experience after four years – Halfdan Abrahamsen, media and information manager, Ærø EnergyLab
A new addition to this year's conference, a dedicated 'Business Cases and Strategies' track, is designed to provide more discussion time and analysis of actual experiences and lessons learned from live projects across the sector.  Don't miss this update from the fully electric e-ferry Ellen, which launched in 2019 and operates from the island of Aeroe in southern Denmark. It sails a record-breaking distance between charges: 22 nautical miles, up to seven times a day. Besides discussing the e-ferry's systems and achievements, the presentation will cover Ellen's continued operational experience, including the battery status after four years in operation, including operations through periods of extreme cold. The presentation will provide key numbers and figures and give real-world feedback on e-ferry operations over longer routes and during cold weather.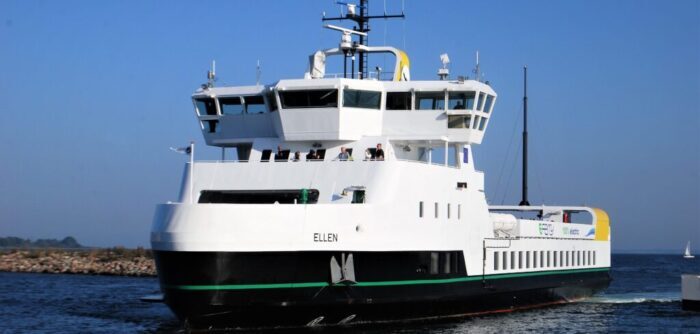 Update: Beluga 24 – the world's fastest emission-free passenger ferry – Hans Thornell, founder and chairman – Green City Ferries AB
Also in the 'Business Cases and Strategies' track, this paper will provide a much-anticipated update on the Beluga 24. Together with some of the world's best experts including BAE Systems , Green City Ferries has developed a 150-passenger ferry that consumes 30kWh per nautical mile at 30kts from either batteries or hydrogen. In the high-speed segment, it is all about energy efficiency because batteries, as well as fuel-cell installations, weigh a lot more than diesel drivelines. This speech will outline the challenges and choices made. The presentation will cover technical, economic and political challenges; the impact of efficiency; the performance of Beluga 24; the choices made in the design phase. The presentation will include input from one of the key stakeholders in the project, BAE Systems.
Revolutionizing the maritime sector with fully integrated hydrogen fuel cell systems – Jonas Brendelberger, co-founder, zepp.solutions
Fully integrated hydrogen fuel cell systems are revolutionizing several sectors, and Electric & Hybrid Marine Technology International is looking forward to their use in the marine sector. These systems contain all the components, subsystems and control software necessary to efficiently convert hydrogen into high-voltage electricity, without any emissions other than pure water. In this presentation, several successful maritime applications of these systems will be discussed ranging from the 9m-long water taxi that was located in front of the expo entrance last year, to the 67m-long training vessel Ab Initio.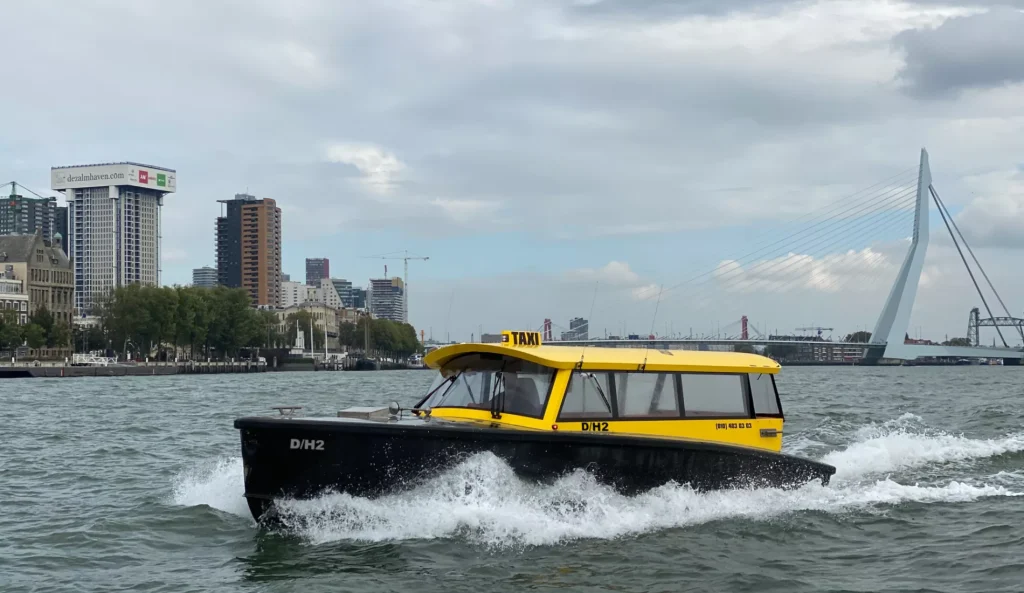 Fuel flexible hybrid combined cycle: Pathway to net zero operation – Michael Welch, industry marketing manager, Siemens Energy
Decarbonization requires numerous solutions: Hybrid Combined Cycle is an innovative power and propulsion plant concept utilizing 13MW class gas turbines in combination with small reciprocating engines, steam turbines and battery energy storage. This technology combination enables optimized energy efficiency across a wide operating range, minimizing fuel consumption and reducing overall CO2 emissions. With LNG as the primary fuel, this gas turbine-based system offers low NOx emissions and low methane slip too. The presentation will also cover ongoing development work to enable the gas turbine to operate on hydrogen and methanol, while retaining LNG capability, for maximum fuel flexibility with minimal performance impact.
The combined effects of multiple energy saving technologies – John Buckingham, chief mechanical engineer, BMT
Future prices of alternative green fuels may be a multiple of fossil fuel prices while their availability will continue to be in low volumes for some time. Energy Saving Technologies (EST) such as wind propulsion and hull air lubrication are required now to address the challenge of the IMO's CII targets. Demand for ESTs will persist to allow range to be extended with the low energy density fuels and to reduce fuel demand to offset their high prices. In this presentation, the benefits achieved when different ESTs are combined on a dry bulker will be presented.
Wind Hunter – zero-emission project with wind propulsion and hydrogen – Keisuke Kimura, research engineer, MOL Technology Research Center
Our final choice is a presentation based on a truly innovative and ground-breaking idea from Japan: The Wind Hunter is the ultimate zero-emission driving project, which combines wind propulsion sailing technology and wind energy converted to generate a stable supply of hydrogen. The Wind Hunter project applies this technology and combines hydrogen carriers and fuel cells with hydrogen generated by electrolyzer. The power is generated by power generation turbine. This combination of sail and hydrogen technology will enable vessels to sail on schedule even in periods of low wind.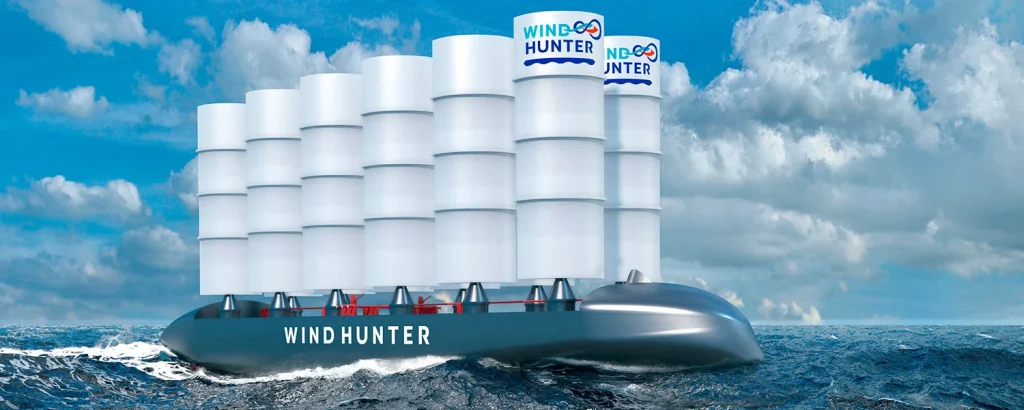 REGISTER NOW: There are over 100 presentations to choose from across a full three days – see the conference program, here; and reserve your place, here.