Classification societies are moving rapidly to facilitate and oversee the safe deployment of electric and hybrid technologies on the water
It's hard to picture a harsher environment than the open ocean for high-voltage electrical systems and high-capacity batteries. With these and related technologies such as hybrid drives and fuel cells advancing apace in the rush to decarbonize, safety and rules compliance are as critical as ever.
Long established as the arbiters of marine safety and regulation, classification societies have in recent years moved quickly to facilitate and embrace – but also oversee and classify – the adoption of electric and hybrid technologies in the marine environment.
"Classification is central to the innovation process," explains Jan Tore Grimsrud, head of section for product governance at DNV. "Societies like DNV work hand in hand with technological innovators from the early stages of plan conception and design, ensuring that innovations are developed within established safety standards. Classification is also a crucial part of later stages of development, working closely with naval architects, yards and shipowners to ensure that the highest safety standards are followed."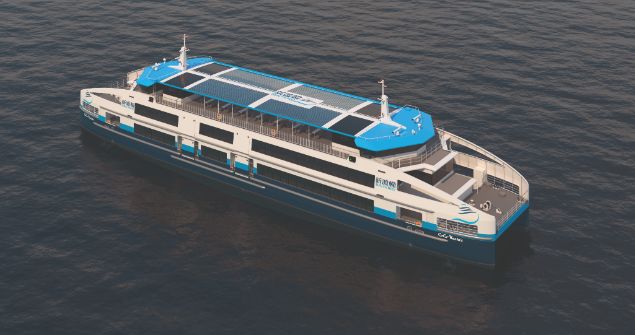 The expertise and neutral position of societies like DNV, Bureau Veritas (BV) and the American Bureau of Shipping (ABS) are crucial for independent assessment of new technologies.
"By doing so, we help build trust between all stakeholders, thereby supporting safe innovation across the industry," says Julien Boulland, global market leader for sustainable shipping at Bureau Veritas Marine & Offshore. "Shipping is entering not one but several decarbonization journeys, with different segments and companies experiencing their own challenges and opportunities. Classification societies can play a key role here, providing much-needed clarity on the performance and safety implications of potential solutions."
The same, but different
The advent of electric and hybrid technologies has not prompted root-and-branch change in how the societies conduct their work. The familiar principles of risk assessment and mitigation, for example, or determining a technology readiness level, apply equally to electrification as to any other new technology.
As Boulland says, "Our classification assessment methods have not changed in essence: our core role is to validate the system's compliance with relevant rules and regulations, and conduct thorough risk assessment where prescriptive rules have yet to be developed."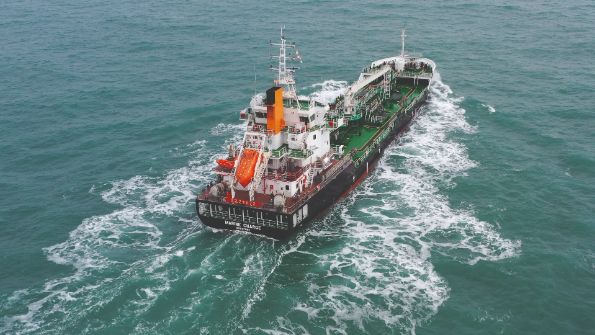 However, the scope of the societies' rules and guidance has expanded into new areas, such as the environmental testing requirements for high-power battery systems. BV, for instance, which is engaged in electric and hybrid projects on a wide range of vessels – and recently classed Marine Charge, the first of two electric hybrid bunker tankers for V-Bunkers, Vitol's fully owned Singaporean bunker operations subsidiary – has been publishing a new series of notations and rules for hybrid power and energy storage systems since 2016. The initial rules have since been updated in response to fast-paced developments in this new field of propulsion, as they have been at ABS.
"Our publications include the ABS Advisory on Hybrid Electric Power Systems and the Guide for Use of Lithium-ion Batteries in the Marine and Offshore Industries," says Jude Tomdio, managing principal engineer at ABS. "Some of these technologies are new. Others have been in existence for some time but were never previously used in the marine industry. We continue to develop and publish these documents based on what we see happening in the market."
Tomdio works in ABS's corporate technology department in Houston, the society's R&D arm, which develops the class rules requirements for new technologies. Here, a key methodology to support the industry's technology development is the new technology qualification (NTQ), which assesses the maturity level of a new technology in five stages, from feasibility study to operational readiness. The NTQ process confirms the ability of a new technology to perform its intended functions in accordance with defined performance requirements. When the designer or vendor submits a new technology for assessment, it supplies comprehensive documents such as the design specification, risk assessment or test results. After a satisfactory review of the submissions, ABS issues a statement of maturity letter for a particular approval gate.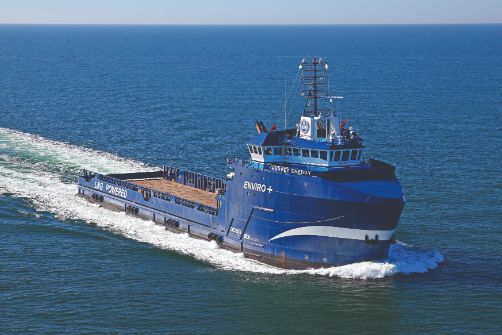 Grimsrud at DNV adds that through wider bodies such as the International Association of Classification Societies (IACS), classification societies "actively work with the International Maritime Organization (IMO) in ensuring that safety standards are up to date and relevant". He says, "The way that safety standards are developed can also help to support innovation. For example, the IMO is now shifting to 'goal-based' safety standards. This is fundamentally broader and less prescriptive than previous empirically based standards and provides technological innovators with more flexibility."
Current thinking
Not surprisingly, high-power, high-capacity lithium-ion batteries are a particular area of focus for the classification societies. "A key industry trend is that battery systems are getting bigger in terms of power output," observes Boulland. "While in the past they were mainly used for auxiliary systems on board, they are now used for more demanding applications, including as main propulsion. We must keep in mind that batteries pose their own challenges in terms of safety, notably to prevent fires, so BV is making no compromise in rigorously assessing the safety of those systems.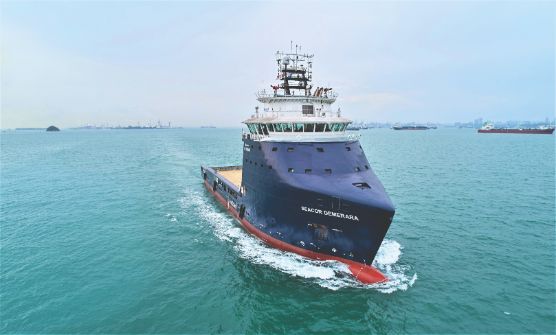 "Our 'Electric Hybrid' notation is assigned to ships equipped with an energy storage system used to supply the electric propulsion or the main electrical power distribution system of the vessel, in complement to conventional generators," he expands. "The notation addresses the complexity of these systems, defining requirements for the storage, power distribution, control and instrumentation, as well as the tests that must be carried out to validate power management and critical safety considerations, such as thermal runaway. BV is continuously working toward the development of a standardized safety framework for onboard batteries, which is crucial as the industry explores various options to achieve carbon-neutral shipping."
Eidesvik's Viking Energy (below) was the first vessel to use batteries as a 'spinning reserve' for dynamic positioning (DP) back in 2016. The vessel used 17% less fuel (with a similar emissions reduction) during its first year of operation. To make this possible, DNV updated the class rules for DP. "The shipowner was eager to implement this, and the suppliers made it possible," explains Grimsrud. "This was a game-changer and has resulted in almost every offshore vessel in the North Sea having batteries installed to support the required need for power in DP operations. In DNV class, there are now around 100 offshore supply vessels with large lithium-ion batteries installed."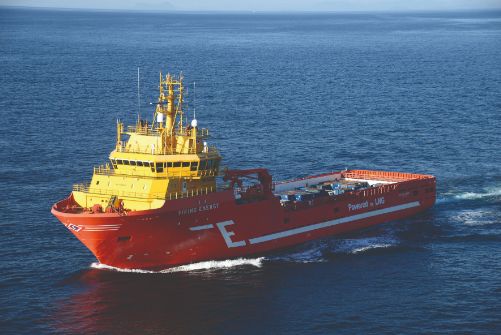 Meanwhile the first vessel to receive ABS's 'ESS-LiBATTERY' notation was Seacor Maya, an 87m DP, diesel-electric vessel for which the society oversaw the integration of a 28 ton lithium-ion battery system. Seacor selected ABS to provide technical reviews and survey verifications of vendor-supplied equipment and installation on board the Seacor Maya.
Computational tools and simulation techniques are increasingly being employed to assess the performance and safety of battery and other systems, including at ABS. Its Global Simulation Center has a team of engineers creating mathematical models and carrying out simulations to project system performance. This aids shipowners and shipyards as they explore new technologies brought on by decarbonization and digitalization.
"In the energy efficiency evaluation service offering, the team creates models and carries out simulations of new hybrid-electric propulsion design concepts," ABS's Tomdio explains. "It leverages real-life data to study the cost-effectiveness of the concepts and technologies. The simulation results provide concrete evidence to support shipowners as they evaluate the cost-effectiveness of new technologies."
Parallel courses
There's more to sustainability than batteries, of course. At BV, Boulland notes that different ship types experience different challenges arising from their particular operational patterns and the expectations of their specific stakeholders.
"We need to consider that the level of financial risk and technical capabilities for decarbonization may vary greatly depending on the size, business model and financial situation of each company," he says. "And technologies themselves have limitations that make them more adaptable to some segments and less well suited to others.
"We should also acknowledge that compared with other transportation industries, shipping is fragmented, with a variety of yards, designers and manufacturers that sometimes lack a middleman," Boulland concludes. "Class societies have a role to play in this harmonization and in supporting the drive for more sustainable shipping.
To achieve decarbonization for the many, not just the few, we need to support the numerous transitions taking place simultaneously in different segments. We need tailored approaches that are adapted to these different realities and needs and are based on data and evidence relevant to the vessel size, type, routes and operational patterns."