E&H Marine studies the R30, a new pure electric boat that will hit the water in 2024, sporting a dual-motor powertrain developed in-house.
 "The majority of the Earth is water," says Blue Innovations Group (BIG) CEO John Vo. "I established BIG in late 2021 to seize on the opportunity to transition the world from land to water with sustainable solutions. BIG is developing sustainable solutions to better utilize Earth."
Though Vo and his team are relative newcomers to the market, they have admirably high expectations.
"[Our first boat], the R30, and our future vessels are for recreational boating. The R30 and its powertrain are both clean-sheet designs. The vessel is purpose-built to be the best boat on the water." The Florida-based company showcased the aluminum hull and the propulsion system for the R30 at January's Consumer Electronics Show in Las Vegas, Nevada.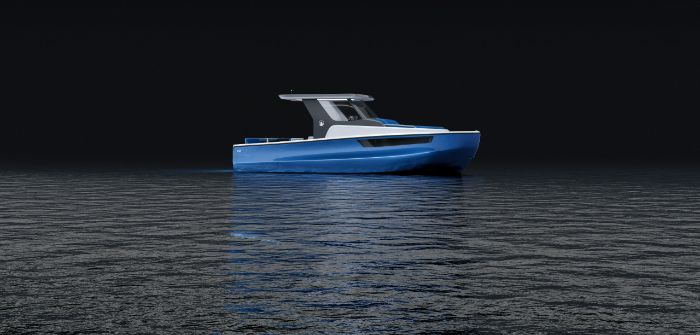 Although the marine sector may seem to be a new endeavor for Vo, building and leading a team focused on sustainable development is well within his wheelhouse. He has a comprehensive industry background in semiconductor, aerospace, solar energy and electric vehicles, as well as experience in R&D, product development and manufacturing. He has held senior positions at established companies such as Honeywell and, though it seems strange now to think of the company in this sense nowadays, at startups such as Tesla.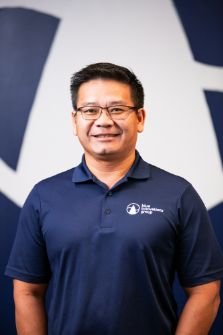 So, it's no great surprise to learn that Vo (right) fiercely believes that electric propulsion holds the key to the future of maritime powertrains.
"Electric propulsion provides the customer with a better total cost of ownership in addition to being more reliable and providing customers with sustainable energy," he explains. He feels that battery-electric best suits the R30's likely user profile, although it's not the only possible solution.
"The R30 was intended to be a BEV system design. We did not choose hydrogen fuel cells because there is currently much more adoption of battery technology." However, he adds, "There is nothing about the R30's size that would prohibit hydrogen fuel cells."
Doubling up
The R30 has been designed with a dual-motor system architecture because, Vo believes, "This allows the appropriate power for the R30. The battery is designed to be incorporated into part of the structure of the boat in the stern. This optimizes weight and performance."
That battery design, he continues, was based on the intended application of the vessel – and on realizing the level of performance required by customers.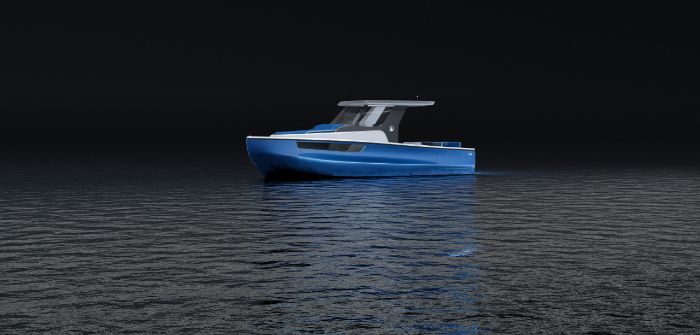 "Given that the R30 is an uncompromised product, we chose the battery size to enable optimal performance and range."
Even more impressively, the R30's propulsion system is designed and built by BIG's team of engineers rather than assembled from off-the-shelf components. Currently, Vo adds, the R30 and its componentry are undergoing testing and, though the company is yet to launch its first vessel, there are already plans for variants on the R30 design.
"The most popular size for power boats is 21-35ft [6.4-10.6m]," he explains. "We intend to launch multiple derivations of the R30 in terms of size and performance."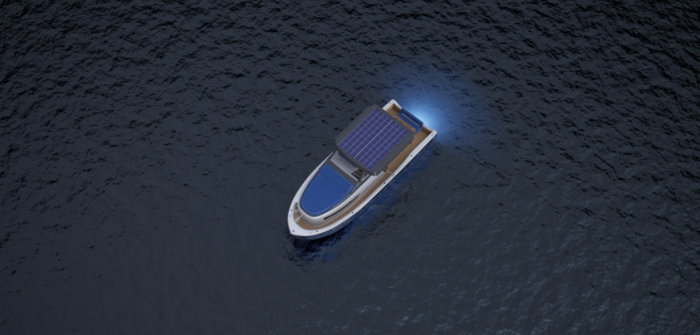 Tech Spec
Length: 9.1m (10m with tailgate open)
Width: 3m
Weight: Approximately 4,536kg
Motor size: Dual motors of 400bhp each (800bhp combined)
Battery capacity: Standard pack, 221kWh (potential to increase to 340kWh)
Charge time: DC fast-charge of 45 minutes to 80% (slower charge of 120V, 240V or solar)
Range: Eight-hour nominal run time,
up to 150 nautical miles
Cruising speed: 32km/h
Top speed: 72km/h