Dutch marine technology company Econowind has found new capital through teaming up with The Investment and Development Agency for the Northern Netherlands (NOM) and Horizon Flevoland. The two companies will invest in Econowind's wind-assisted propulsion (WASP) technology, the Ventofoil. The vertical sail technology has the potential to achieve vessel fuel consumption reductions of up to 30%.
Currently, Econowind is building up to 30m Ventofoils in Zeewolde and Warten in the Netherlands. With the investments, production will now be scaled up, particularly for large ocean-going vessels.
"We have been developing for five years and are now facing major growth," said Econowind managing director Frank Nieuwenhuis. "In 2027, we will make at least one every day: in Zeewolde, Warten and at another location in the world. With over 50,000 active seagoing vessels, the market is incredibly large.
"In addition, we are further automating the control systems," Nieuwenhuis added. "Now the sails go up automatically and when the wind is too strong, they fold in. The crew is not involved with operating the Ventofoils. And soon customers will be able to get even more efficiency out of the Ventofoils due to artificial intelligence.
"Information about the wind will be integrated into the models. We will convert the wind forecast into direct advice on the most optimal sailing route. That means deviating from the shortest route to go faster with the wind."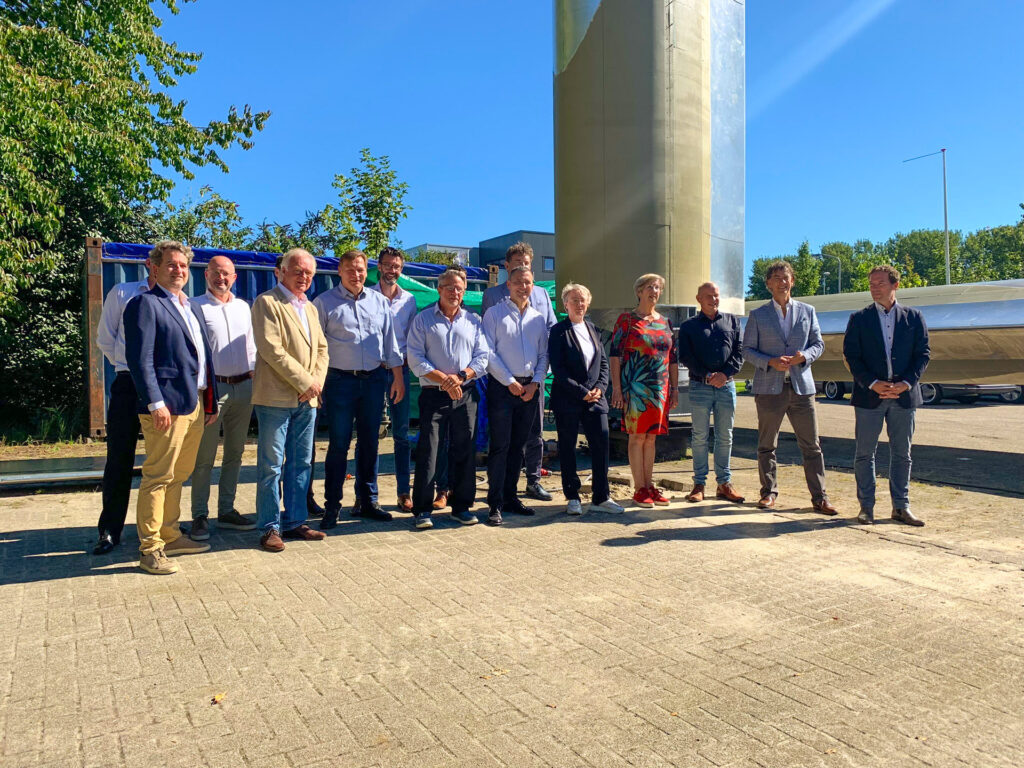 For NOM, the investment is a logical one.
"Making the maritime sector more innovative and sustainable is one of our spearheads," said investment manager Allard ter Horst. "Production in Warten, Friesland, gets the north of the Netherlands really involved. Econowind already has contracts with shipyards and shipowners at home and abroad. With a mature team, the company makes products that are super interesting for the maritime future. We are happy to be part of that. Moreover, it leads to employment in the region. We welcome that."