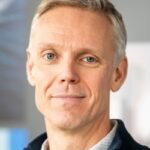 Peter Rampen of Damen Shipyards believes the next step in the electrification of shipping will require the development of Charging as a Service shoreside power solutions. Rampen, who is due to present a paper titled 'Megawatt charging of ships – connections beyond the hull' during the conference taking place at Electric & Hybrid Marine Expo Europe at the RAI Amsterdam, Netherlands, on June 20, 21 & 22, 2023, currently works as a principal research engineer in the discipline of ship's electrification at the Damen R&D department. Electric & Hybrid Marine Technology International recently caught up with Peter to hear his thoughts on how shoreside microgrids offer a solution to current power requirements.
Describe your presentation?
Damen already has experience with developing and realizing charging systems for full-electric vessels. These shoreside charging solutions have been developed dedicated for each specific ship type. For the next step in the electrification of shipping, Charging as a Service has to be available in locations where these ships are operating. This requires standardized charging solutions for interoperability. The (megawatt) charging standards for automotive applications are a promising basis for such a maritime charging standard. However, implementing these standards comes with their own challenges which will be highlighted and discussed in this presentation. Furthermore, the local power grid is not always sufficient to supply the required megawatt-scale peak powers. A solution for this challenge can be Energy Hubs, which are shoreside microgrids with local storage, optional local power generation and a reduced power grid connection including communications. Experiences with such microgrids and a concept for floating energy hubs will be discussed as part of the presentation.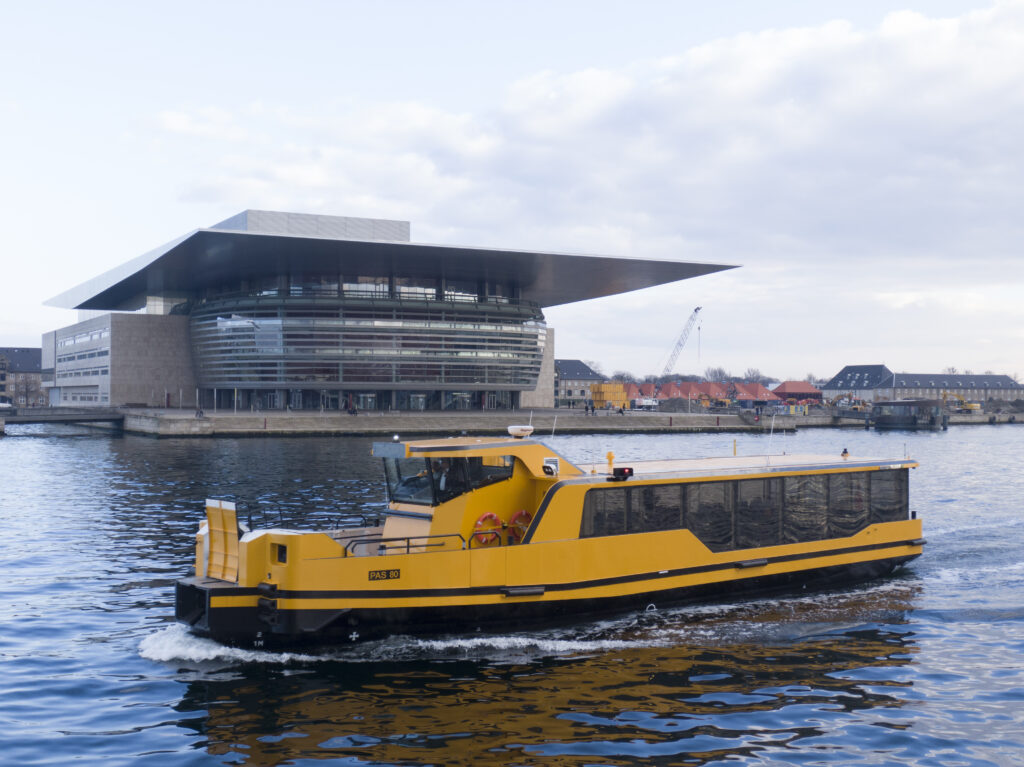 Which Damen project would you offer as the most useful in terms of providing valuable lessons for charging electric vessels?
We have gained many lessons and experiences from implementing shoreside battery charging for several ship types. These experiences have been gained both during the design of these systems, where we make the choices on the charging strategies and selecting the main components, as well during the implementation.
Examples of Damen implementations are the chargers for seven fully electric passenger ferries operating in the city of Copenhagen where three stops on the route are equipped with chargers. The timetable requires short charging times, therefore automatic connection devices are used. For another project with the same ship type, we implement manual connection devices where charging times are less critical.
Another example is the charger that was developed and delivered for the first fully electric operating harbor tug 'Sparky' in the port of Auckland, New Zealand. For these ship types manual connection devices are used. However, a special developed Shore Charging Arm facilitates a one-man operation from the vessel.
What are the main challenges in applying standards similar to those already in use in the automotive sector, to marine?
There are several challenges for applying the automotive standards for electric-vessel charging. The first difference is that ships are much more diverse and much less standardized than vehicles. Secondly, because of redundancy reasons, an electric-vessel always needs to have at least two battery systems, where each battery system typically consists of multiple battery packs. Perhaps the biggest challenge is that a vessel floats in the water compared to a vehicle that makes contact to the ground via rubber wheels. The water will make an electrical connection between the ship and the shore, so extra attention is needed to avoid corrosion and to realize a safe system.

Can you give a specific example of a Charging Energy Hub?
A Charging Energy Hub (CEH) is a shoreside solution for locations where the main grid power is too low for the high charging power demand of an electric-vessel. For this a smart microgrid that contains energy storage, power conversion and optionally its own power generation will need a much lower power connection to the main grid. A CEH can even be used to support the main grid. The CEH battery can be used for bi-directional peak shaving of the main grid, and even the battery of the electric-vessels can potentially be used for this purpose.
At Damen we are using this solution for hyper power chargers that will soon be in operation for charging road ferries at the lake of Ontario. Furthermore we are working on modular and standardized solutions where we install the CEH in pontoons. With such a floating CEH it becomes easier and faster to implement electric vessels.
What is the key message you would like to convey at the conference?
For electric vessels that don't use a dedicated berthing location and sail to different harbors, it is essential that chargers for electric vessels get standardized. In this way Charging as a Service becomes available in harbors. Together with many other partners in the European-funded research project Hypobatt and in the international standardization committees from the IEC we are working on these standards. I hope to meet others from the complete charging value chain that have the same interest and like to work together to make charging available as a service.
Don't miss Peter's presentation, which is part of the 'Charging Standards for Marine Vessels' session on Day 3 (Thursday, June 22) of the conference (rates apply) at this year's Electric & Hybrid Marine Expo Europe. Please visit the website for the full program, to reserve your place at the conference and to register for your free exhibition fast-track entry pass.