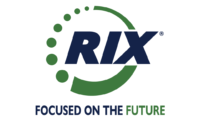 Serving critical infrastructure markets, RIX Industries is a global leader in the design, development, and manufacturing of hydrogen and gas generation systems, precision compression solutions, and cryogenic cooling technologies. RIX technologies solve challenges in mission-critical applications including marine, aerospace, land, energy, industrial, and medical. Founded in 1878, the company expertise extends to innovations focused on the future, including its latest commitment to pioneering hydrogen-on-demand systems for infrastructure initiatives worldwide.
RIX's Methanol-to-Hydrogen generator system provides an onboard, on-demand source of fuel cell grade hydrogen without the need to store high-pressure gaseous or liquid hydrogen, eliminating cost, complexity, and large hydrogen storage volume. Our scalable hydrogen generators can support primary propulsion, auxiliary power systems, and cold ironing up to megawatt solutions.
Advantages Include:
On-board, On-demand Fuel Cell Grade Hydrogen Production
Eliminates need for stored Hydrogen
Modular, scalable power support
High energy efficiency: >80%
Uses low-cost, low-volatility Methanol/DI water feedstock
No NOx, no SOx, and no particulate matter
Net ZERO CO2 emission with Renewable Methanol
Low noise - Low vibration
Designed for cyclic & variable operations
Remote monitoring & reduced need for service and maintenance­­
Fueling non-stop clean power, RIX hydrogen generator systems enable the integration of advanced fuel reforming and hydrogen purification technologies directly on-board mobile platforms. This adds critical value in meeting global decarbonization mandates affecting marine vessels, railway systems, heavy-duty logistic vehicles, and more. Hydrogen systems also offer safe, stable backup power that reduces risk for the nation's critical infrastructure sectors whose physical and virtual assets are vital to national security, economic health, and public safety. Collaborate with RIX for modular, scalable solutions enabling hydrogen-on-demand to solve global challenges like decarbonizing a high polluting shipping industry and assuring grid independence in times of crisis.
Focused on the Future with Green, Mobile, and Scalable Power for Critical Environments
[caption id="attachment_10759" align="aligncenter" width="702"]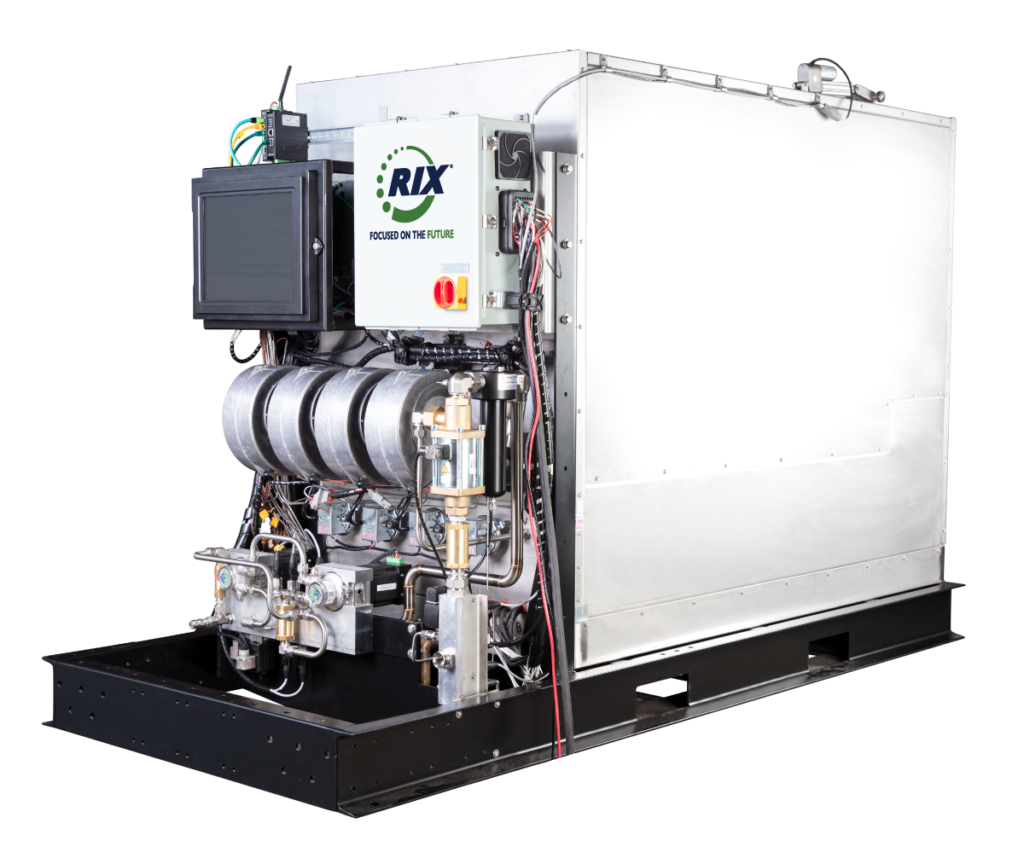 Rix Methanol-to-Hydrogen mobile generator system provides direct, on-demand pure (99.97%) hydrogen for PEMFC power systems up to MW's scale in the marine industry.[/caption]
[caption id="attachment_10760" align="aligncenter" width="702"]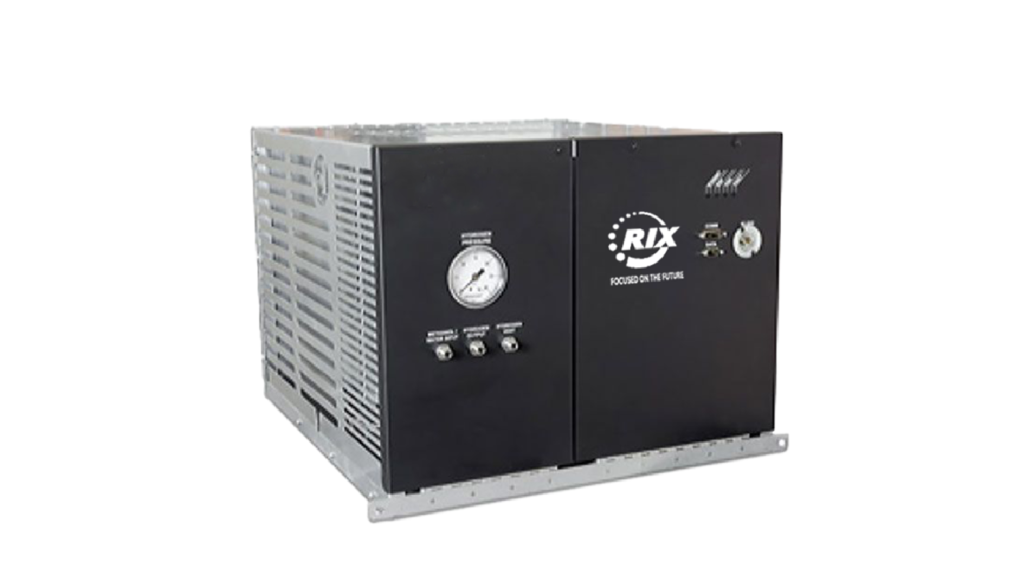 The M2H2-130 easily integrates with PEMFCs for power systems or can be combined with compressor systems for hydrogen refueling.[/caption]
[caption id="attachment_10758" align="aligncenter" width="702"]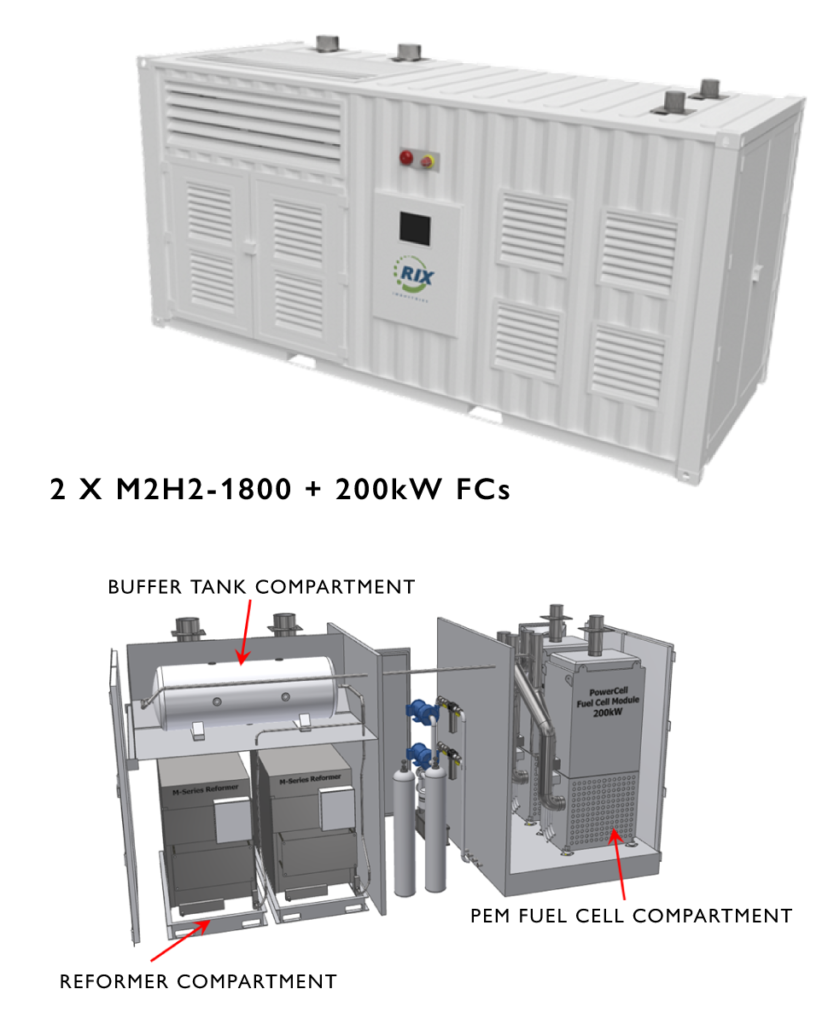 Modular, scalable power support, standardized container for Port Side Power Generation; Fast swap of power modules on site; Integral safety systems and protocols.[/caption]