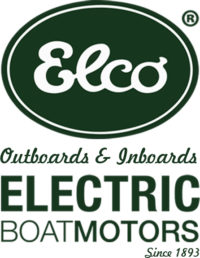 AWARD-WINNING ELCO MOTOR YACHTS
Elco's roots in the pantheon of boat building stretches back more than 125 years to the 1893 Chicago World's Fair, where a fleet of 55 Elco Electric Launches shuttled over one million passengers around the Fair's man-made lake.  Over the years, Elco Motor Yachts has built thousands of vessels for everyone from royals to adventurers, titans of the industry to everyday yachtsmen, and even the U.S. and Allied Navies.  Elco was the pioneering company behind marine electric propulsion and to this day we stay true to that proud heritage.
By combining traditional and proven designs with cutting-edge motor and control technology, Elco leads the marine industry in electric propulsion.  Boating enthusiasts trust Elco for its reliable, powerful, durable, simple, safe and efficient motors that are built to the level of excellence that has guided the company for more than 125 years.  Elco's passion for electrifying the boating industry is driven by sustaining the excitement and lasting memories marine activities provide millions of families around the globe and Elco seeks to heighten that experience with outboard and inboard electric and hybrid propulsion systems that provide quiet and clean power for those water-based activities.
OUTBOARDS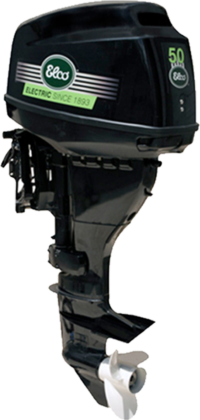 Elco's award winning outboard motors might look and feel like a standard outboard motor, but beneath their rugged and durable exterior lies the proven design and leading-edge electric propulsion technology that has made our outboards the leader in power and performance.  Elco outboards motors are available in a wide range of horsepower options, from 5HP to 50HP, with remote and tiller control and long and short shaft to fit boats of all shapes and sizes.  Elco outboards look like traditional outboards because for us, they are. We have been at the forefront of electric propulsion for over 125 years.
INBOARDS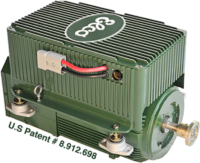 The award winning Elco inboard propulsion system uses highly reliable AC induction motors that are powerful and simple to maintain, with a suggested service life of more than 50,000 hours.  Whether powering a new build or retrofitting a traditional boat, Elco's inboard systems are designed with easy installation in mind.  They are suitable for sailboats, launches, trawlers, catamarans, workboats and water taxis from 15-feet through 85-feet, with a wide range of horsepower options from 6HP to 100HP.
PARALLEL HYBRID SYSTEM
Elco's award winning EP Parallel Hybrid Electric System offers a propulsion system that combines the comfort and efficiency of an electric motor with the power and range of diesel engine.  The system consists of a diesel or gas engine that is connected to a propeller shaft through an Elco inboard electric motor and a clutching system that allows the diesel engine to drive propeller directly or, with a flip of a switch, for the electric motor to propel the vessel.  The EP Parallel Hybrid system truly offers boaters the best of both worlds.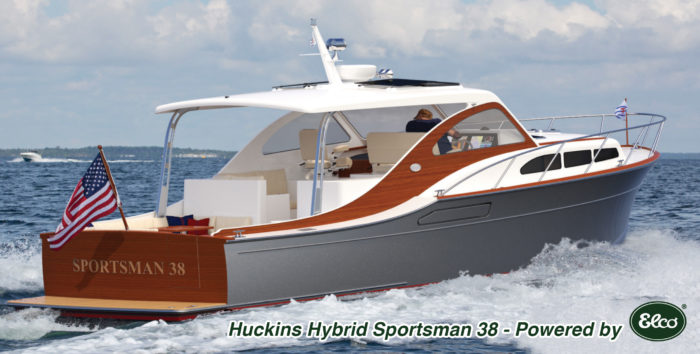 More than half of the oxygen we breathe comes from the ocean and keeping our bodies of water free from emissions, oil and other pollutants is key to ensuring the future of our fresh water and air. Elco considers pioneering sustainability for the marine industry its obligation to ensure future generations can experience the joy provided by our fresh bodies of water.  The future of our environment depends on the choices we make today.  Go Electric with Elco E-Power!!!