Based in Switzerland, Almatech has a long history of creating modules for spacecrafts and high-speed sailing hydrofoils. The company is now applying this expertise to creating zero-emission ships capable of offering reliable, high-speed transportation. The company's Zero Emission Speed Shuttle (ZESST) is available in several different models.
The ZESST Precursor is a six-passenger fast ship for business commuters and private customers, and is now available for pre-orders, with delivery due to start in 2023.
The ZESST 50 and 100 are for passengers and freight transportation, with payload capacities of 4.5 tons and 9 tons respectively. This corresponds to 50 and 100 passengers.
Four years of development and cooperation with industry partners have seen the optimization and combination of a number of existing technology pillars into the ZESST's design. A genetic algorithm was used to screen millions of possible design solutions and to identify the best combination of batteries, fuel cells, hydrogen tank size, motor power, foil size and many more parameters. This screening was utilized to minimize total cost of ownership. The extensive use of the genetic algorithm made it possible to reduce the vessel's total energy needs by a factor of three, reducing the corresponding CAPEX and OPEX.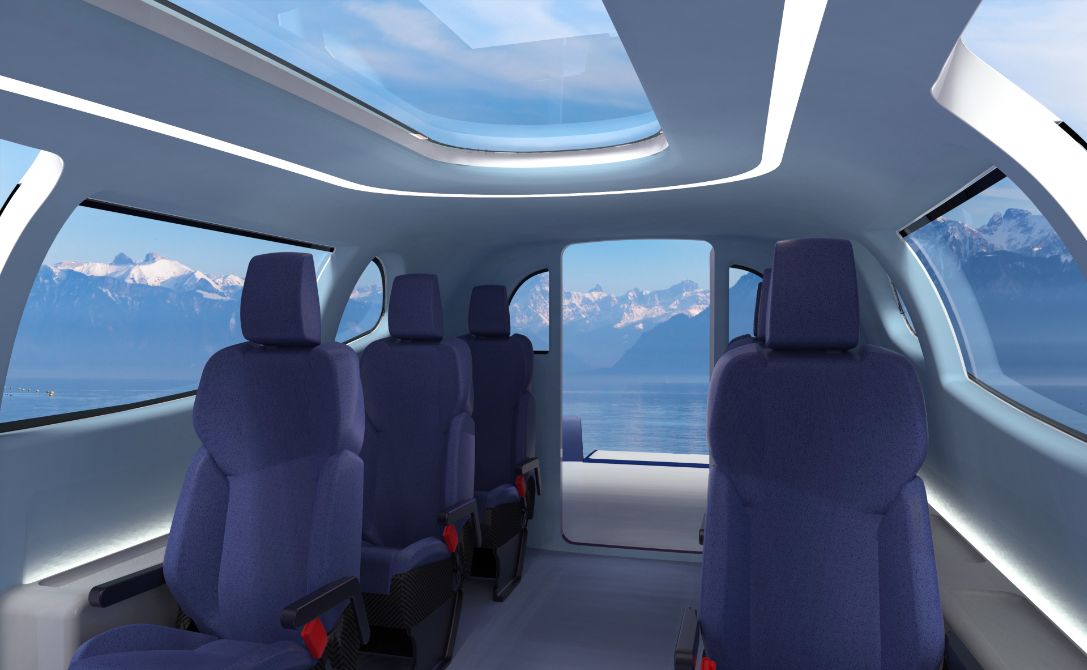 The ZESST uses active hydrofoils to reach speeds of 50km/h and employs smart control software to maximize passenger comfort. The level of acceleration on board has been optimized to reduce the likelihood of seasickness. The ZESST is connected to Mobility as a Service networks to ensure seamless journeys. Smart control software takes into account hundreds of parameters to optimize the power consumption of each trip.
Preventive maintenance is also part of ZESST service, ensuring maximum ship availability and profitability.
In addition, the combination of advanced materials reduces the overall ship displacement compared to traditional vessels, further reducing the OPEX.
Almatech's ZESST is a solution for achieving net-zero carbon emissions in short-sea maritime mobility.