In E&H Marine's April issue, Alex Grant met the CEO of E1 Series, the world's first electric powerboat championship, exploring how the new format will offer a proving ground for a new generation of marine electrification
When the inaugural UIM E1 World Electric Powerboat Series begins in 2022, it will continue a long-running motorsport tradition. For decades, the tightly controlled, fiercely competitive race environment has pioneered the innovations behind faster, safer and more efficient road cars. It's hoped that the world's first electric powerboat championship will provide a similar catalyst for marine electrification, but the concept behind it is personal, as CEO Rodi Basso explains.
"If things don't start from the heart, then they don't go anywhere," he says. "I am a passionate sailor, and the best moment when I go sailing is when I switch off the engine. That moment is an incredibly immersive, inclusive experience with nature, and I wanted to bring this feeling – this sound experience – into faster boats."
The series is rooted in relationships built at the racetrack. Basso's career began in aerospace engineering at NASA, before moving into high-end automotive and motorsport programs, including Formula 1 and battery pack development for the Formula E championship. His resulting friendship with series founder and chairman, Alejandro Agag, would become an important component of bringing his electric powerboat concept to life.
Discussions began during the UK's first lockdown in 2020. Agag had recently invested in London-based startup SeaBird Technologies, which is working toward an app-based sharing service based on a six-seat electric hydrofoil. Realizing that there were synergies with his idea, Basso devised a strategy and structure for the E1 Series, and presented them to Raffaele Chiulli, president of the Union Internationale Motonautique (UIM). Within weeks, the brainstorming sessions with Agag had matured into a series with a 25-year license and support from a global governing body.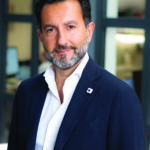 Writing the rule book
"Since we are the first fully electric championship, there are no safety rules yet. So together with the support of [a number of] universities, in particular the University of Messina in Sicily, and the UIM, we will write these rules together," explains Basso. "We are already collaborating on the race format and the UIM is one of the most important stakeholders on our journey. The right balance between sports and technology, and how they can deliver a strong message, is something that they absolutely support."
As a new series, the format will take some leads from Formula E. Teams will be provided with identical boats for the first season: a 4.8m electric hydrofoil with a fully carbon-fiber hull and maximum speed of 60kts, known as the RaceBird 01. However, unlike the early Formula E cars, teams won't switch boats halfway through an event.
The vessel is being designed by SeaBird Technologies founder Sophi Horne, and was revealed as a static prototype during World Ocean Day on June 8. In the meantime, CFD expertise from the Americas Cup is assessing the efficiency and crowd-pleasing potential of the foil design.
"A lesson we learned from automotive is when you want to electrify, it's not a retrofit exercise – it's about redesigning and thinking differently. The foil offers the opportunity to significantly reduce the drag from the water, which is 100 times higher than the air. In combination with electric propulsion, the foil is an ideal binomial, because [the motor] provides torque density at very low speeds, available straight away," Basso says.
"We want to see the vessels jump out of the water at very low speeds and then accelerate because of the quick transition from water drag to air drag and the immediately available torque, which is unique to electric propulsion. In a certain speed window, the foil is the ideal solution for the electric powertrain package."
Having launched the series at the Monaco Yacht Club last September, Basso is assembling a consortium of stakeholders in the marine and motorsport sectors to prepare working prototypes for testing in Europe in the autumn. The fleet will be developed and manufactured by Italian yacht builder Victory Marine, and there are conversations underway with potential partners for the battery, powertrain and low-voltage systems. Although the vessel specifications will be fixed, drivers – known as 'pilots' – will be able to calibrate some of the controls to suit their taste.
Rapid response
The RaceBird 01 will use a 400V electrical architecture and a 30kWh battery offering a runtime of around 40 minutes, suited to the short races. With a focus on technological improvement, Basso says it's possible that vessels will have cells or modules mounted directly to the hull instead of in a separate pack – similar to emerging automotive trends. This could offer a 10% reduction in the battery weight, improving performance and range.
"We want to start with what we've learned in the automotive area and motorsport. In the meantime, we need to understand that we are in a different environment, and we have to try to adapt as much as possible. I'm also well aware of the trends in automotive – we don't want to propose something that is new for the marine industry but old for the rest of the world," he continues.
Discoveries made during development will be commercialized quickly. SeaBird Technologies will use experience from the RaceBird to improve the efficiency of its shared hydrofoil vessel, targeting a range of 50 nautical miles. The RaceBird itself will be manufactured by Victory Marine, and Basso says it will benefit from advances in safety systems and waterproofing, which can be adapted for commercial applications.
"Transferring technology from high-end automotive and motorsport into the E1 Series and SeaBird Technologies is part of our vision. Innovation doesn't have to start with a blank sheet, but with some cross-fertilization across different industries. There could also be lessons learned to be transferred back [to automotive and motorsport applications]."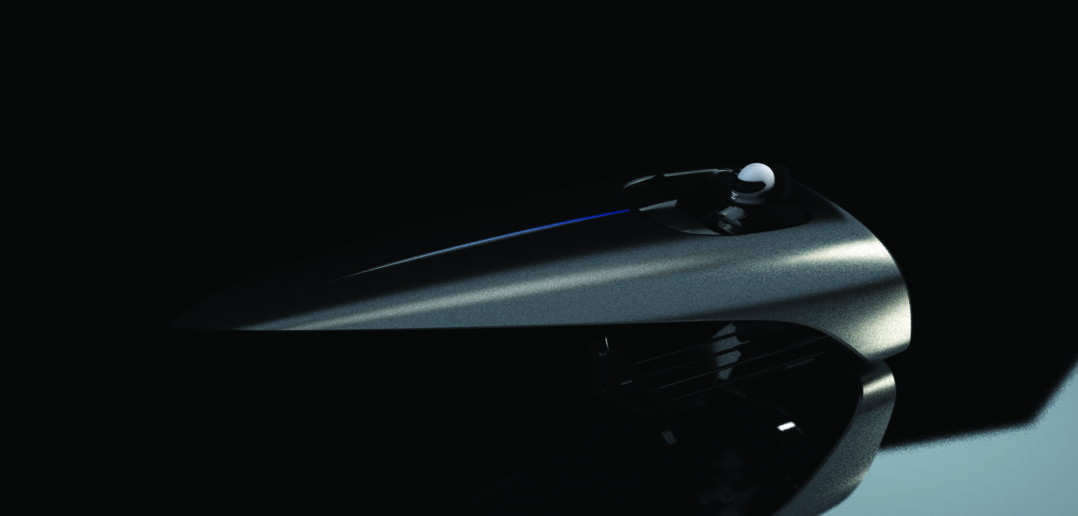 Porting in
The series will also address challenges on land. Basso believes the lack of charging in ports is a big obstacle to marine electrification, so the consortium is looking for a partner to develop a suitable system for the RaceBird. The series will install its own charging stations in ports, supplied by local energy supply rather than the glycerine-fueled generators used for Formula E, and boats will be discharged back into the grid at the end of the event.
"We will offer to leave the chargers at host cities, so they can own them and provide them for commercial use," Basso explains. "People will very likely change their minds when they see fewer barriers to adopting this less impactful method of mobility."
Early seasons are only a foundation for ongoing development. Depending on the level of interest, which Basso says is already strong, regulations will open up in the third season, enabling the competing teams to improve powertrain efficiency and the hydrodynamics of the foil. These advances could deliver lighter, cheaper, faster, longer-range boats, while reducing the environmental impact of manufacturing.
"I'm a strong believer in the combination of sport and technology to deliver important messages," concludes Basso. "I believe the marine industry is a bit out of phase with the pressure of public opinion and the reaction of governments and institutions to this public opinion. The shockwave could have a very negative impact on the marine industry if it doesn't react."