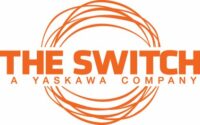 Yaskawa Environmental Energy / The Switch focuses on electrifying the world with game-changing green technologies. Our products accelerate the switch toward net zero emissions. We provide The Switch electrical machines and high-power converters to original equipment manufacturers (OEMs) and system integrators for marine, wind and industrial applications.
Our advanced marine products include permanent magnet shaft generators, electric propulsion motors and proven DC distribution. Designed specifically for marine, our building blocks enable your vessels to stay future-proof with increased efficiency, the highest possible reliability and superior flexibility to meet any new fuel source.
We have delivered over 100 direct-drive permanent magnet shaft generators and propulsion motors with another 100 generators on order. The Switch permanent magnet machines boost overall efficiency and reduce operating expenses and CO₂ emissions.
We have over 1,500 rugged marine-specific drives in operation. The Switch DC-Hub is the world's smartest technology for a multi-megawatt DC distribution system. It ensures stable and secure operation for chosen consumers and enables a vessel to be flexible for future fuel sources.
The Switch DC-Hub features a unique protection with four ultra-fast devices which protect inside DC-Hubs, between DC-Hubs, and to and from batteries.
EDCB – Handles short-circuit faults inside a DC-Hub
EBL – Handles short-circuit faults between DC-Hubs
ECL – Handles short-circuit faults toward the battery on the DC-Hub end of the cable
BSCL – Handles short-circuit faults from the battery, typically installed at the battery end of the cable
The Switch single drive has been thoroughly certified and proven in all types of challenging AC power distribution applications.