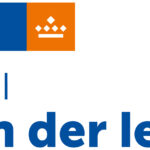 As a Service & Commissioning Engineer you independently carry out commissioning and service and maintenance work on electrical installations on board ships.
You resolve malfunctions in sensors, cabling, system cabinets and other installation parts by replacing parts, adjusting settings, repairing parts, etc. You actively think along with problems that have arisen. Afterwards you prepare the service reports.
You will also commission new installations to be delivered, such as battery systems, hybrid installations, hoisting and propulsion installations. You test the cabling, sensors and systems for proper functioning. You detect sources of interference and, of course, you also remedy them.
Ships can be anywhere in the world at the time of a failure. You are therefore prepared to board the plane at any time to help the client get back on track as quickly as possible.
Need more information or interested? Check our vacancy online or e-mail to hr@vanderleun.nl
www.vanderleun.nl/en/jobs/service-commissioning-engineer/