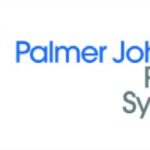 Website Palmer Johnson Power Systems
Palmer Johnson Power Systems has a great opportunity for a Field Service Engineer in a growing service organization. This position is geared toward mechanical or electrical technicians with at least 2 years of related experience and a high drive for learning and problem-solving. The role will conduct field service engineering work and related activities servicing the West Coast.
Who are we? Palmer Johnson Power Systems is a dynamic industry leader who is committed to providing superior customer service. We're a national remanufacturer and authorized distributor of heavy-duty off-highway transmissions, axles, and components, representing such vendors as Twin Disc, ZF, Funk, Clark, AxleTech, Wichita, Eaton, Murphy, Carraro, and more. We have been in business for 45 years and our people are our greatest asset. We are committed to providing employees with an atmosphere that fosters and encourages job satisfaction, creativity, and development.
The Field Service Engineer requires experience and qualifications in diesel engine propulsion systems (engines, transmissions, axles, drive-lines), diesel-electric systems, diesel-hydraulic systems, electro-hydraulic systems, hybrid electric systems, or full electric systems. This position is customer-facing and requires a continuously high level of service and communication, both internally and externally to PJPS.
Knowledge, Skills, and Abilities
Electro-mechanical and electro-hydraulic knowledge and experience
Focuses on high-level communications, customer service skills, and problem-solving skills
Adaptable to a changing work environment, work assignments, and embraces new technology
Basic level of understanding in diesel and/or electric power generation systems
Basic level of knowledge in mechanical power transmission systems (transmissions, PTO, axles)
Basic level of knowledge of electro-mechanical controls and monitoring
Good troubleshooting skills, technical writing, and oral communication skills
Capable and fluent with computer applications: Microsoft Office Suite
Must know how to use tools/equipment: meters, hand tools, measurement devices
Hungry for knowledge and solving problems
Essential Physical Functions
The position is exposed to water while working with Marine Market products so the ability to swim is essential
The employee may occasionally work in high spaces on ladders or lifts, or in confined spaces
Ability to perform some physical labor (up to 80% of role): requiring continual and repetitive use of large motor skills to stand, walk, sit, bend, stoop, crawl, crouch, shovel, push, pull, twist, turn, stretch, reach, and continual and repetitive use of fine motor skills and manual dexterity
Lifting requirement up to 50 lbs assisted
Preferred Qualifications (not required)
Experience in electrical system and/or component design/building (electrical cabinet building, wiring harnesses, monitoring)
Familiarity with working on high voltage and high power circuits
Knowledge of and experience with programmable logic controllers and troubleshooting a plus
Advanced understanding of one or more engine platforms: CAT, Cummins, John Deere, Deutz, Volvo, Scania, or Perkins
Essential Duties and Responsibilities
Installation of new systems, equipment, hardware, software
Marine industry propulsion system controls and monitoring installation reviews and sea trials, assist activities provide support
Industrial/off-road OEM system controls and monitoring installation review and commissioning, assist activities provide support
Inventory Management of FSE Team tools and equipment
Support PJPS through intracompany interactions (phone, Salesforce, Knowledge teams)
Accurate and timely documentation
Activities and observations from field jobs
Intracompany tracking and project management
Participate training and development activities
Maintain company, product, customer, and vendor confidentiality
Regular attendance is required
Training time may be a temporary assignment to region of PJPS where senior level engineer is located
Domestic Travel 50-80%; International travel possible
Education and Licenses
2 year technical degree (preferred, not required)
2+ years experience in similar industry technical role
Valid Driver's License
Passport for international travel (preferred, not required)
If this sounds like everything you are looking for in your career, now is the time to apply! PJ is a market leader in a niche industry and we pride ourselves on being a small, privately-owned company. We offer an excellent compensation and benefits package that includes 401(k), health insurance, dental, vision, life, short-term and long-term disability, wellness, and paid time off.
How to Apply:
Apply on our website at www.pjpower.com. A real human will review your information and get back to you if we think you're a great fit. This position requires a background check, human performance evaluation, and drug screen.
Palmer Johnson Enterprises is an equal opportunity employer that is committed to hiring a diverse workforce representing the many personalities and cultures in our world. All qualified applicants will receive consideration for employment without regard to race, color, religion, sex, national origin, disability status, protected veteran status, or any other characteristic protected by law.